1
This indoor dog house by Ooboo Designs will compliment any home and provide a cozy place for your dog to snooze.  Easy to set up and has a shelf to store dog toys in the "attic"! There is a design that comes with a pink roof if that is more your style and both dog houses fold flat for storage.
---
2 
We all enjoy a good game of fetch with our dogs and this automated ball tossing dog toy, the iFetch,  caters to the dog loving technophile in your life. Train your dog to drop the balls back into the device to keep the game going. This could be a lot of fun for your dog if you know you are going to be gone for a few hours.
---
3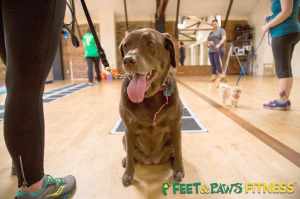 New Year's resolutions often sway towards a healthy new lifestyle, so start 2015 by signing up for fitness class with your dog.  In class you will exercise and practice obedience lessons. Classes are taught by Feet and Paws at "I Said Sit!" School for Dogs.
---
4
Turn a regular feeding into a mental exercise for your dog. The Green is a dish to help slow down your dog during meal times. We love these feeders and so will your dog because he has to forage through the green grass to get his food out. Extra great for dogs subject to bloat and ones who like to gulp their meals down too fast.
---
5  A new puppy came in for training and they brought in a crate I had never seen before, the Navigator by Petmate.  I was so excited to see this crate and get train a puppy with it. I think most dogs prefer a plastic crate but until now you couldn't insert a divider panel to make them smaller. This crate is a must have for a new puppy owner.
---
6 I just came across a new company called Hurtta. They have some nice dog gear and my favorite has to be their bait bags.   I like pockets to hold keys, cell phone, treats, higher value treats, poop bags, and probably a few other small items like chapstick and business cards. With a few different options, Hurtta has the new bait bag you have been wanting.
---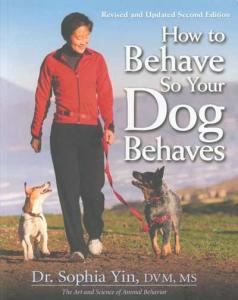 7 The dog training community suffered a great loss with the passing of Dr. Sophia Yin this year. We hope her legacy will continue on in her books and educational resources. How to Behave so Your Dog Behaves is a great start for any dog owner looking to improve their dog's behavior. Dr. Sophia Yin utilizes science based dog training methods in an easy to use language.
---
8 One of my favorite clients showed me the necklace she got on Etsy of her dog's nose and I just fell in love with the idea. What a nice piece of jewelry any dog lover would appreciate. They send you a kit to make an impression of your dog's nose so you really do get a custom necklace of your dog's exact nose.
---
9 Dublin Dog No Stink Waterproof dog collars are made of rubber and don't get smelly. If they get dirty you just wash them off and they are good as new.  Perfect for going hiking or to the beach with your dog. With a variety of colors and styles I am sure you will find one you like and if you return an old collar, they donate it to a shelter and give you money off your next purchase from them.
---
10 For the truly extravagant gift, give the gift of safety to your dog. The Variocage is the number one crash tested vehicle specific crate you can buy. There was a study in the last year that tested crates and harnesses and time after time regular restraint harnesses failed and crates cracked.  This is one of the safest ways your dog can travel in the car.