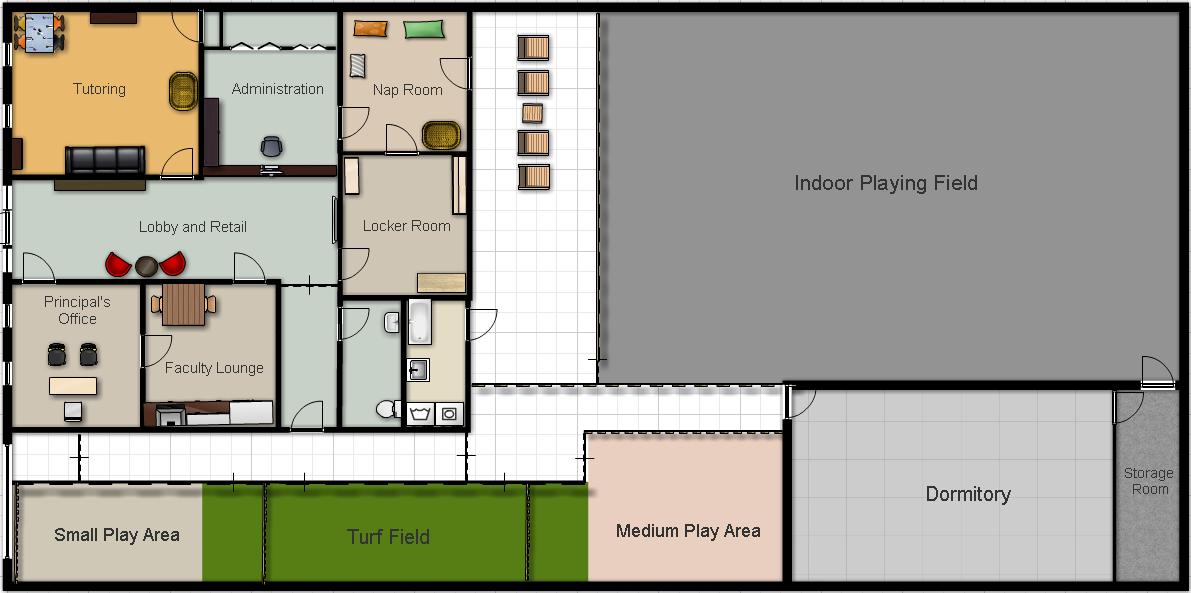 In March 2011 "I Said Sit!" opened its doors at our new location at 3368 S. Robertson Blvd. Our 5,000 square foot facility, designed with your pet's comfort and safety in mind, offers many special features, including:
› Two playgrounds, plus a separate turfed area for dogs to go to the bathroom.
› A 1,600 square foot training classroom with a rubber floor designed to minimize impact from running and jumping.
› A private tutoring room, set up like a home environment for private lessons. There are also shopping center and coffee shops nearby which we utilize for training dogs around distractions.
You are always welcome to come by for a visit! Just check in at the administration desk and we'll show you around!