5 Ways to Celebrate National Pet Month with Your Dog
1. Sign up for a training class.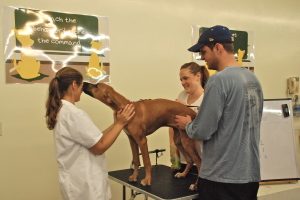 Your dog will enjoy spending time with you and the added benefit of better behavior will make you both happier. Participating in a class is a great way to be sure you spend one on one time with your dog. Every dog needs both mental and physical activity. Even if you have an obedient dog, fun training classes like Nose Work are a great way to bond and have some fun.
2. Go somewhere new with your dog.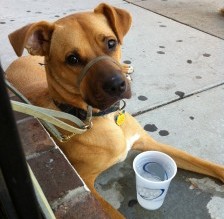 Dogs love discovering new places. Think of what your dog enjoys and find a new place to explore together. Some dogs like shopping, some dogs like the park, and others enjoy resting at your feet at a quiet café. In Los Angeles there are so many dog friendly options you'll easily find something you will both love.
3. Give your dog a bath, yourself!
I know it's not always convenient or easy, but when's the last time you really got your hands all over your dog? Who knows, you might discover a lump that should be looked at. And while you're at it, make it a relaxing massage, dogs love that too!
4. Make a play date your dog will enjoy.
Often times I have clients that take their dog to the dog park but the dog doesn't really seem to like it. Try something different. Maybe your dog will enjoy a play date with a neighbor or a friend's dog. Some dogs would love to just be the center of your attention and go on a walk or play fetch.
5. Buy your dog a treat.
The market for dog treats is expanding so fast, there is certainly something for every dog's tastes. With treats made with everything from turkey to rabbit and pumpkin to sweet potato you are sure to find a goodie for any special dietary need. A tried and true favorite is the bully stick. They are not so hard your dog will crack a tooth and they also take a long enough time to enjoy that you get your money's worth.