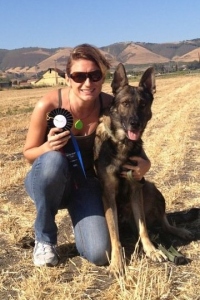 Elisha Stynchula, CPDT-KA, CNWI, CTDI
Certified Trainer, Owner and President
Elisha met Jonathan at the first John Rogerson Canine Biathlon competition in 2006 where they teamed up and took first place. After that success, it was a natural step for Elisha to join "I Said Sit!" as General Manager and partner bringing her knowledge in dog day care facility management and years of dog training experience.
Elisha furthers her education by attending various seminars in dog sports, training and behavior. Elisha is also actively involved with her own dogs in dog sports, particularly in Nose Work and Mondioring. Elisha and Ryuk have competed in some fun competitions. They received 2nd place overall on the Game Show Network's Dog Park Superstars and won the best trick challenge for Ryuk's wall jump of 6.5 ft. Elisha recently won her second competition under John Rogerson by winning the gold level with Ryuk in the first US Rally Working Trial. Elisha and Ryuk train and compete in Nose Work and are working towards the NW3 title.
She shares her home with her husband Dan, daughter Arya, Tink, a tiny 3lb Chihuahua,Ryuk, a German Shepherd Dog, and the newest addition to the family is Misa, a Belgian Tervuren.
---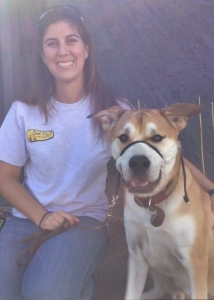 Janet Graham, CPDT-KA, CTDI
Head Trainer, Certified Trainer
Janet has been a member of our team since the beginning of 2010. She teaches several of our puppy and manners classes and is also one of our private trainers. In addition, Janet works with Jonathan to fine tune our various class curriculum. She has a fine grasp of how to help solve training problems. She loves helping dogs learn and is eager to share advice on ways to keep your dog healthy and happy.
Whether she's training her own dog, volunteering at an animal hospital or walking dogs at a local rescue, animals have always been a big part of Janet's life. She started training in 2006, when her parents rescued a Shepherd-Lab mix, and she understands the gratification that training can bring to dogs and their owners.  When she's not here you can find her on Twitter or on her surfboard tubing it at Malibu beach.
---
Jeb Cadwell, CPDT-KA, ANWI
Certified Trainer
Jeb grew up on a farm in rural New Hampshire, with more dogs than humans. They were a joyous but unruly pack, and this left Jeb with the now-proven theory, "There must be a better way to raise dogs." After college, Jeb worked as a wilderness guide for youth at risk, where he first developed the patience, persistence and compassion necessary to work with people. These same skills turned out to be essential to the training and behavior modification of dogs. Before moving to Los Angeles, he fueled his passion for studying animal behavior by tracking and observing wild animals such as coyotes, bears, and mountain lions. His loved ones where quite relieved when he toned it down and channeled these energies into the more domestic art and science of dog training.
Every day with his canine friends feels like an adventure, and Jeb is thrilled to see them and their humans have breakthrough moments. Jeb feels honored to be working at "I Said Sit" and is CPDT-KA certified and working towards his Dog Behavior Consultant Certification with the IAABC.
---
Vanessa Perez
Assistant Trainer
Ever since Vanessa was a child she loved being around animals. She was always begging her parents for a dog, but sadly they didn't get her one until she was old enough to take care of it herself. However in the meantime she still wanted to interact with them and once she was old enough to volunteer at a shelter that is exactly what she did. She felt like she was making a difference and loved being there for the animals who had no one else. Throughout her time there she grew extremely fond of several animals there and every time she went back and didn't see them she would just hope that they had been adopted.
She heard of a job at "I Said Sit!" through a friend and thought it was something interesting to try. She felt as if she could learn even more by working here, and she has. She loves seeing how dogs progress in their training and seeing how much fun they can have while learning and being here. She likes to see how each dog has their own personality, their own likes and dislikes. She's had some favorites she has wanted to take home, but since she can't do that she takes pride in giving all the dogs the best care she can, like they were her own. It always warms her heart to see old clients come back.
---
Ernie Escobar, CPDT-KA
Certified Trainer
Growing up in Los Angeles, Ernie has seen many unfortunate situations for our furry companions. He feels it is important to have a special bond with your pet to help make both of your lives easier and he enjoys the pure affection received when the animal knows you truly care for them.
He enjoys teaching people new skills and assists in classes at "I Said Sit!" to ensure that clients are fully understanding the concepts of the training classes. Ernie is well aware of the time and effort it takes to train a dog as he is a dog owner of a 1 year old terrier mix, Ginger. Being around dogs his entire life has inspired Ernie to work with animals professionally. He aspires to further his education in the canine community and is CPDT-KA certified.
---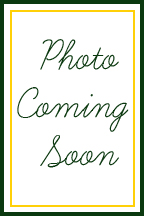 ---